Today Show Reports Live From Wichita Falls Covering Waste Water Reuse Project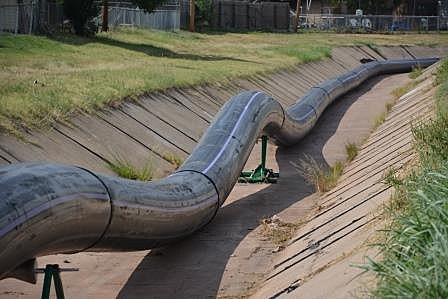 The Today show was live in Wichita Falls this morning examining the city's waste water reuse project, or as they so eloquently called it: "turning to toilets for tap water."
The upcoming launch of the 13-mile water reuse pipeline in Wichita Falls is not new news for us locally, but the Today show is one of many national media outlets to recently cover the unorthodox process the city plans to use to combat the extreme drought.
It was originally planned to have the treated waste water start flowing on May 1, but the Texas Commission on Environmental Quality says the water from the reuse project needs to be retested. The TCEQ will test the water for 30 more days starting in a couple of weeks.
NEXT: What Is the Waste Water Reuse Project and How Does it Work?
Here's the Today show's live video report from Wichita Falls:
[TODAY] Source:
Today Show Reports Live From Wichita Falls Covering Waste Water Reuse Project